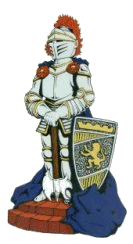 Crusader Industries Ltd.
"Protecting Your Investment"
Control Station Covers
Open Front Cover
Click below to view product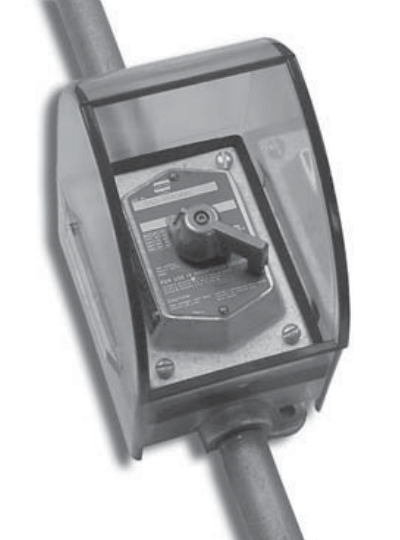 Hinged Cover
Click below to view product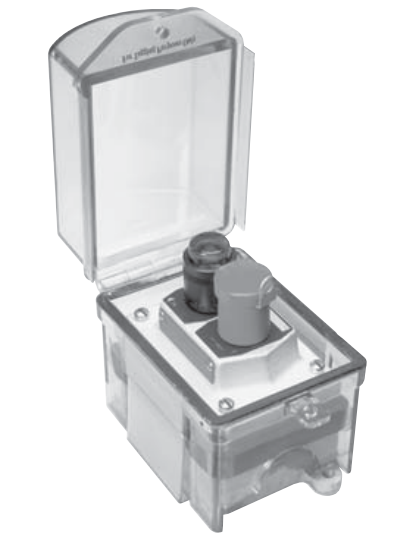 Flood Light Cover - Features and Benefits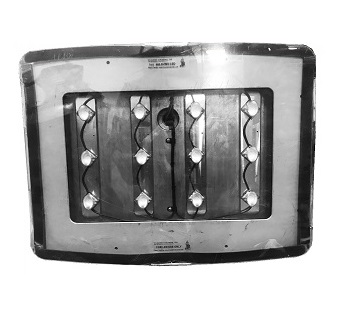 After years engineering design and heavy duty testing, we are proud to present our new bullet resistant* lens covers for LED Flood Lights to our product lines, while using our patented easy "slip on" design carried over from our control station covers. These covers quickly install over top of the front lens of the light, protecting it from rocks during transport, spray from oils and other adverse conditions. Can also be built to withstand bullet impact for military use*.
* "Bullet Resistance" is based on thickness of poly-carbonated, number of rounds and caliber of ammunition used and distance.
Applications
Created and supplied by Crusader Industries is our patented "slip on" environmental protective covers for all brands of control stations and fire alarms. Easy to install with no down time, these enclosures are available with open from "quick access" and hinged full enclosures and are ideal for corrosive and adverse locations where product reliability is key.
Closed Style Hinged Covers
Used in extreme high moisture areas due to weather, wash down procedures, steam, or dripping fluids.
Protects from dirt, mud, dust, sand, snow, etc., where it can interfere with operation of equipment.
Prevents accidental operation or shutdown of equipment.
Tagging capabilities.
Quick Access Open Front Cover
Locations where quick access to control station is required.
Prevents accidental operation or shutdown of station.
Prevents damage or injury due to bumping or banging.
Protects from dripping liquids.
Features and Benefits
Built standard with clear poly-carbonate allows users to see enclosed controls.
To withstand extreme temperature found around the world, and tough enough to withstand the rough treatment found in the industrial environment.
Completely eliminates shutdowns and downtime due to accidental bumpage.
Tagging Capabilities.
Quick and easy slip on installation requires no tools of shutdown of equipment.
Fully enclosed hinged covers supply superior sealing using heavy duty gasket.
Colored covers are available(eg. Red, Yellow, Blue, Black) for use for quick identification (eg. Fire, Gas).
Capability to design and engineer covers to fit any sizes required.
About Crusader Industries

Based in Edmonton, Alberta, Canada, Crusader Industries Ltd. was founded in 1990 under the name of Shield Protective covers. In 1992 the name was changed to Crusader Industries Electrical Products Ltd. We retained the Shield (SHLD) portion of the name for all covers because this, in fact, is what these covers accomplish.

After being approached by several electrical engineers (whose companies were experiencing difficulties with constantly malfunctioning push button stations in environmentally adverse conditions i.e. ice and snow build-up, high humidity, blowing sand, etc.), we developed a product that adhered to certain key issues. These issues included:

Must be quick and easy to install: The product would not only be used on new installations but on existing installation as well. by offering this as a rapid one-person install, labour requirements are minimized.

Rugged construction: The product must be to withstand not only local environmental factors but the occasional rough treatment found within the industrial workplace.

Transparent or Colour coding Option: Depending on application and individual site specifications. The product must be either transparent, or colour coded for quick and easy identification such as RED for emergency stop or YELLOW for Fire stations. By utilizing our patented slip on design and clear Lexan/Polycarbonate plastic (the same material used in bullet proof glass), we were able to meet the above conditions as well as adding some extra features (such as the tagging ability on hinged covers).

Using our covers will rapidly pay for themselves in reduced downtime and increased employee safety. They are designed to guard against plant or line shutdowns caused by inoperable or accidentally operated push button devices. As already demonstrated by our current customers, the increased safety to personnel is enough to justify the use of the Crusader Cover.

Crusader Industries Ltd. currently exports to many different countries and territories. We are extremely proud of the fact that the items using our enclosures remain virtually maintenance free no matter what conditions they are used in.

The use of our covers is virtually a standard within Western Canada. Our Ultimate goal is to become the standard world wide.
Shop Location
9332-31 Avenue
Edmonton, Alberta
Canada T6N 1C4